Service
Field engineering, Field engineering bespoke services
Wayleave Clearance Project
When conducting pipeline surveys, a common challenge is wayleave access.
CPCL were contracted to complete a 200km+ CIPS Survey. During a pre-survey many in-accessible areas were located, with dense scrub and vegetation preventing access. In addition, some areas required additional environmental protection and control measures implemented, to ensure the conservation of endangered species and limit the spread of invasive plants/weeds.
Working closely with the client and CPCL's environmental expert, the works were completed over a 1-month period, ensuring all landowners, environmental authorities and the CIPS team were satisfied. This pipeline traversed through some fantastic countryside.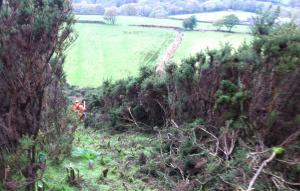 Speak to us about this project
Make an enquiry now.
Get in touch