Service
Cathodic Protection, Design
Samawah
After being idle for 15 years, a small oil refinery was reopened in Samawah, Iraq, in 2005 by the State Company for Oil Projects (SCOP).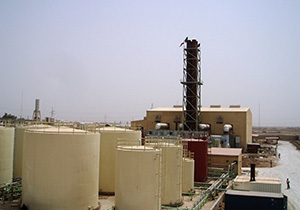 Capacity was doubled within a year to 20,000 barrels a day and reached 30,000 by 2007.
Following considerable investment by SCOP, CPCL was contracted to design and supply the cathodic protection systems for 19 oil and product storage tanks, for both internal and external protection.
Speak to us about this project
Make an enquiry now.
Get in touch