Smart Grid UK 2022!
Following the success of Smart Grid Days 2021, organized by Automa, we can announce that Cathodic Protection Co Limited  will be hosting the first UK edition in April of next year!
Smart Grid Days is an annual networking event with the aim to connect with our customers. Focusing on the remote monitoring and control for the Cathodic Protection and Pressure sectors, attendees will be invited to view presentations and discuss the topics covered.
The confirmed dates for the event are 26th- 28th of April 2022 , situated at the Drayton Manor hotel.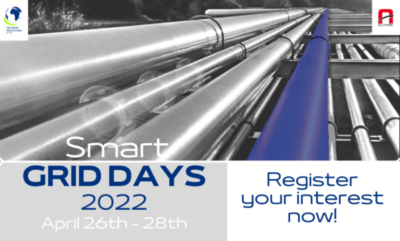 We hope to see you there!
To take part in this event, register you interest below: