Moving into Virtual Reality!


At Cathodic Protection Co. Ltd (CPCL) we are passionate about Health & Safety, that's why we're excited to announce that we have partnered with Next World Enterprises to bring their fantastic Virtual Reality (VR) Learning experiences and Insight's platform to the UK.
CPCL Operations Director, Chris Martin said: The VR learning experience's provide unique and individual assessments in a safe & controlled approach, whilst also generating analytics with insightful predictions for customers & employers
Our partnership with Next World Enterprises brings to the UK some of the biggest innovations in health and safety training in our 71 years of trading.
If you're looking for innovative & efficient ways to train your staff and protect them against hazards associated with their jobs, you need to get in touch with us to discover the future of workplace safety training.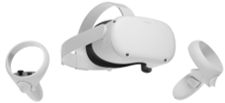 Next World's Founder & CEO Michael O'Reilly said that he predicts that in the next decade VR training would replace traditional e-learning or risky on the job training.
E-learning in its present form just does not cut it," said Mr O'Reilly. "You get eight times better retention with VR because it can replicate the workplace exactly.
Businesses have relied on the other forms of training, which requires extensive travel, time, and funds to keep employees safe and educated. Next World Virtual Reality is changing the game, while saving businesses thousands of  pounds annually."
If you have any questions or queries and or would like to set up a trial then please Contact Us